When going to the barbershop it can either  be a hassle or an enjoyable ritual depending on the barber. Most patrons wouldn't even think of asking or looking to see how the barber stores their clippers. Although the state regulates and has safety standards for barbers, it's rather difficult to enforce them. So let's just go through a checklist of what you want to see when entering a barber shop.
1) The first thing I look for is basically the floor and surrounding areas. If they take  time to clean the floor even on a busy Saturday, that is a  plus.
2) If someone is presently in the chair and you're next, check to see they have any hair bumps, rashes, or any other infectious looking skin problems. I can tell you in my experience getting my hair cut on several occasions I have seen bleeding bumps, or dry white patches on the person's  head in front of me. If I am not comfortable with the spray disinfectant cleaning the clipper then….I leave the shop to get chopped up another day.
3) Do they have the ultra-violet disinfection light box? Are the clippers facing the light?
4) When you're getting into the chair there are two thing you need to ask your barber: "Can you brush out and spray those liners(with a disinfectant) and those clippers too?" Don't be afraid to ask; you can get razor bumps and a whole host of other nasty little infections. Its been reported here http://www.ncbi.nlm.nih.gov/pmc/articles/PMC2932524/ that there is possible HIV transmission via barber clippers.
I cant stress enough on telling your barber to clean his or her clippers  before each cut. I would say the liners are the most important thing to be cleaned. They should be brushed and spray with some barber disinfectant for at least 10 minutes before they touch your skin. Its also important for you to see the head of the person that those clipper just got through with. Remember you go to get your child's or your hair straight, so don't go home with a head full of problems.
Here is a video I think this is reasonable for you to ask your barber to do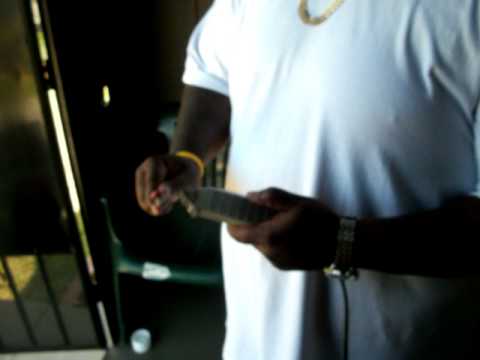 Show
No related posts.
Related posts brought to you by Yet Another Related Posts Plugin.